And yes, that someone is, in fact, me.
I admit it! It's been months!
MONTHS!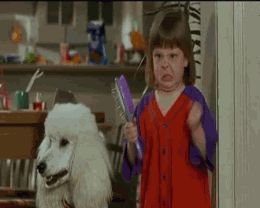 I know I know! I'm sorry!
It's not that I haven't been baking, it's just that sometimes life gets in the way of things like updating your wee bitty baking blog.
I promise, I'm going to do my best to get back to it. I like updating this thing, and I like sharing my stuff.
So today is a double shot of cupcakey goodness:
Brown sugar (I GOT THEM RIGHT BUT I DON'T REMEMBER HOW!) Cupcakes with Pumpkin pie frosting.
I am not kidding about the pumpkin pie. I literally made pumpkin pie filling with no crust, scooped it into a pastry bag and then frosted the cupcakes with it. They were really good, but the cake didn't go as well with it as I'd hoped. I'm thinking next time I'm going to try a cinnamon cake. It's definitely a fall treat, so I'm thinking that I'm gonna wait to try them again until the weather gets to that chilly, crisp place, where you can smell crunchy leaves in the air.
2. Chocolate cupcakes with a tart cherry jam filling, and Chipotle Cayenne buttercream.
This is a recipe that my buddy and former roomie, @Mrabey (Check her out on the Twitters!) worked up. I used the Hershey's recipe on the back of the cocoa powder box (best chocolate cake ever), filled those suckers with some tart cherry jam and used the usual suspects for the buttercream:
2 stick butter
3 cups powdered sugar
1 tbs milk
1 tsp (or 1 tbs depending on how strong you want it) vanilla extract
Plus chipotle and cayenne powder to taste.
They're a different kind of flavor to be sure, but really enjoyable.
I promise I'll try not to let so long go by without an update. There's another batch of cupcakes which is gonna get its own post because they damn well deserve it, so stay tuned!